Who We Are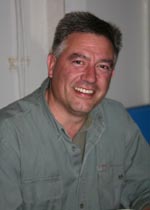 Inland Building is a building construction, renovation and remodeling firm located in Central Vermont. We pride ourselves on a history of working closely with our clients through all phases of a project, listening carefully to their needs and desires. Whether it be a large or small project, we deliver high quality workmanship at a competitive price.
Established in 1992 on Nantucket Island as S & L Services, Inland Building prides itself on providing a smooth design and construction experience for our clients. Inland Building's owner, Seth Oatway, is actively involved in the full-time management and staffing of every project undertaken.
Working in harsh environments has taught us valuable lessons in thorough flashing and weatherizing and leak prevention. We believe that the use of high quality materials delivers a better end product that lasts longer and resists deterioration better.
Sourcing/Subcontracting
Different types of projects have different needs. We draw on long-standing, extensive relationships to bring in expertise where needed, looking for the same integrity, pride-of-work, and commitment to quality that we ourselves bring to each project.
Budget/Cost accountability
No one has the luxury of working without a budget. We seek to use the highest quality materials while at the same time being mindful of budget constraints. We will seek competitive pricing on sourced material and labor that is in line with this commitment to quality. Finally, we will provide an itemized breakdown of the final project cost, including receipts and/or quotes received.
References/Testimonials
As is the case for every craftsman, it is our work that is our greatest reference. Images can be found on our Portfolio page.
If you would like to hear first hand testimonials from individuals we have worked with over the years, we will be more than happy to provide you with professional references.